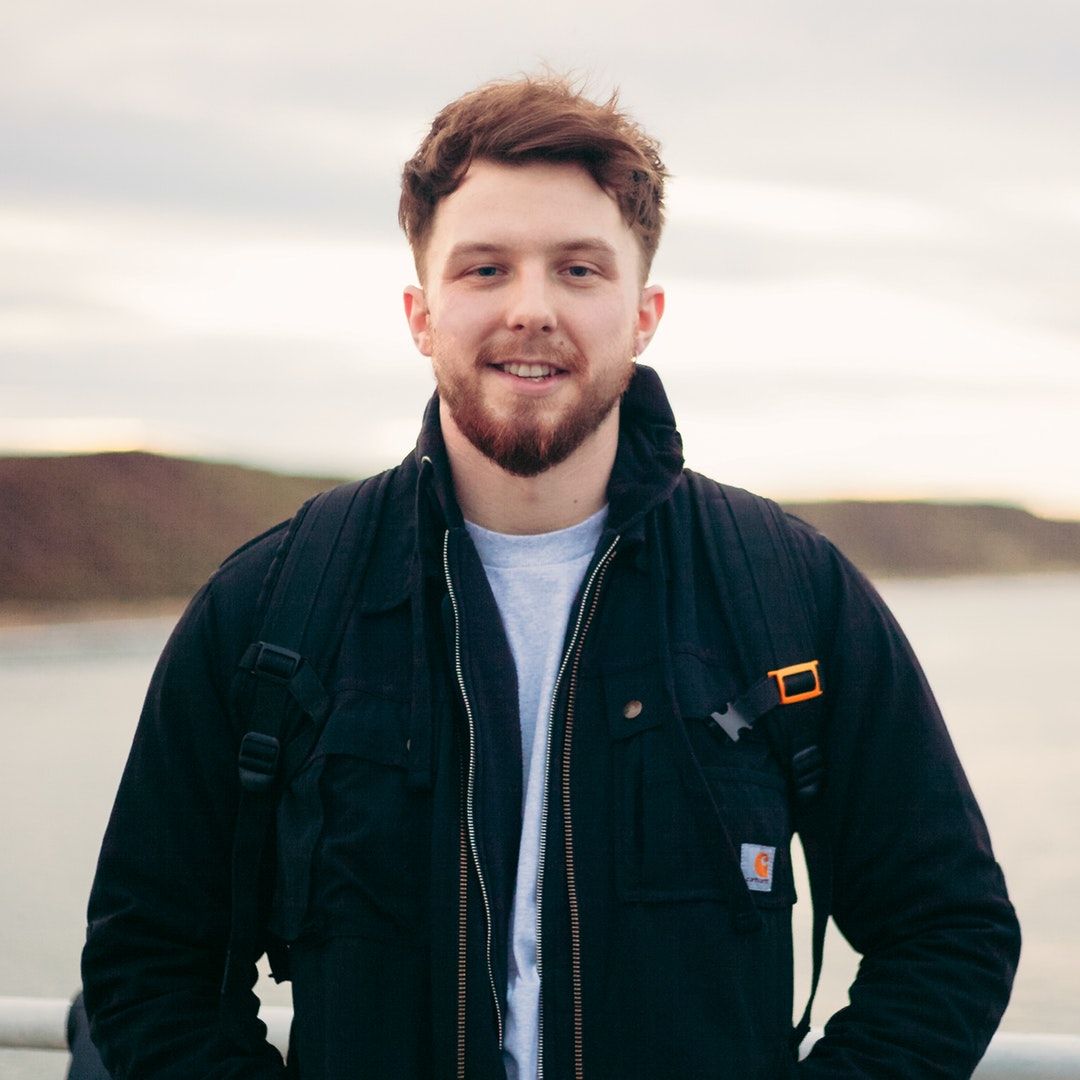 Jake Lowes
Midweight Motion Designer
,
Don't Be Shy
Champion. It's Teesside twang you can expect to hear from Don't Be Shy Designer, Jake Lowes, as well as a good descriptor of his creative contributions. JLo – as he's affectionately known – joined Don't be Shy two years ago, and has since established himself as their indispensable prince of the pixels.
Jake embraces neurodiversity to set him apart and see things others don't. His openness dismantles stigmas in a sector susceptible to impersonal bottom-lines. He represents an egalitarian approach which champions everyone's ideas – and it shows in the refreshing, richer creative work it rewards. Accessibility drives everything, with designs that don't isolate or exclude. He's an advocate for more inclusive UI/UX – a specialism of its own that many take entire careers to perfect. It's invaluable for big B2B corporates providing vital public services, such as Social Value Portal, for whom he's made social value sing, so good really does go further.
And he's always growing. With Spark AR, he's dived into complex virtual experiences to elevate everyday brand interactions. Rather than exploiting the new, he makes these high-tech innovations resonate purposefully, meaningfully, for the consumer.
He's helped launch ShyPA: a project designed to bring people together after the last few years we've had. He's involved Northern businesses throughout the creation of our craft beer – from local brewers, to merch makers. His designs have captured the Northern spirit, while playfully pushing our own brand identity. He's now looking to Northern beer festivals to lift morale on tap, en masse.
And when he's not doing all that, he's making album covers for local North-East musicians, and posters promoting North-East independents. Or a hub of Northern photographers to platform their work. Or preening people's portfolios to showcase their talent and get them their big break. He champions the North, champions others, now we should champion him.