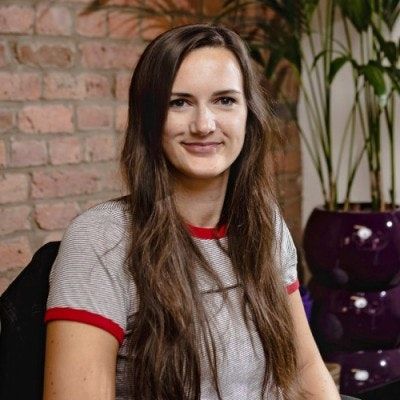 Hannah Anderson
Managing Director
,
Kyma Media
As an individual best known as a major player in the social media space, not many people would guess that Hannah gained her Bachelor's Degree in Early Childhood Education and Teaching. At 22 Hannah co-founded Manchester-based Social Chain, the explosive social commerce agency which disrupted traditional direct-to-consumer models and spearheaded innovation in the social and e-commerce space. Hannah helped grow Social Chain to 750+ employees across 7 offices worldwide, and when the company was listed on the stock market in 2019 it was valued at €350m.
In 2021, aged 29, Hannah left Social Chain to join Kyma Media as Director of Social and Creative where she was quickly promoted to Managing Director after doubling the agency in size after only five months. Now ten months into working at Kyma Media, Hannah has led the Manchester-based business to achieving revenues in Q1 of 2022 equal to the entire revenues of 2021.
Named as one of UK Vogue's most influential women in 2018, Hannah has spoken on stage for NATO, delivered a TEDx talk and was awarded the Media Week Rising Star Award in 2019. Aside from her many accolades, Hannah is a true champion of the North. By co-founding a successful 7-figure company in Manchester and generating rapid growth at Kyma Media, Hannah has opened doors in the tech and media sectors for Manchester's workforce and brought considerable financial revenue to the region.
A natural-born leader and mentor, Hannah is setting new standards in a traditionally male-dominated industry and has no plans to slow down. Under her leadership Kyma Media is certainly one to watch this coming year.