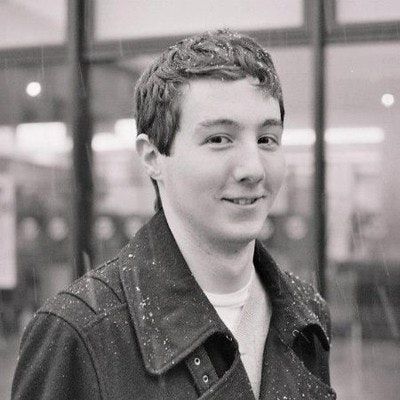 Christopher Martin
As Chief Marketing Officer for FlexMR, Chris has been integral to the growth and success of the Cumbria-based agency. His input on market strategy, brand position, product development and client communication has led to consistent year-on-year revenue growth in addition to global agency recognition as a GRIT Top #50 innovative agency.
Recently, Chris' Insight as Art campaign put FlexMR on the global map - winning a GDXA award and recieving a nomination for the insight industry's AURA Innovation accolade. His MRX Lab podcast, launched in 2020, has gained a worldwide audience fascinated by the under-represented industry topics he discusses. Additionally, Chris has been instrumental in building robust DE&I commitments, CSR and staff welfare programmes for the team.
Outside of his role with FlexMR, and since graduating from Lancaster University in 2015, Chris has been dedicated to supporting Northern businesses and initiatives. Over the past six years, he helped develop growth and revenue strategies for local hospitality firms, professional service companies, agencies and non-profits. He has also been an advocate, supporter and involved in homegrown initiatives such as Array Festival and the Cumbria Local Enterprise Partnership.
In recent months, Chris has been accepted as a Forbes Agency Council member - regularly publishing thought-provoking opinion pieces and contributing to expert panels. He regularly shares practical advice on marketing strategy, budgeting, customer empowerment and more.
In the future, Chris hopes to use his experience of corporate strategy, marketing and research to build new models of brand purpose that better redress the balance between customer, employee, community and shareholder relationships than current popular approaches.