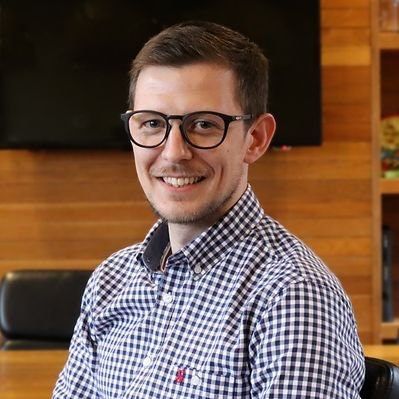 Chris Ridley
Chris had an unconventional start to his career, with his marketing career only starting when he was 26 years old (in 2018) after self-teaching himself Digital Marketing during a period of redundancy. Self-teaching digital marketing at the earliest part of his career (even in his first role where he was the sole marketer) - he realised how hard it is for newcomers to join the digital marketing industry. Therefore, he has strived to always provide resources, support and training to anyone who needs it.
He's done this by helping run SheffieldDM, a bi-monthly digital marketing meet up in the heart of Sheffield. He is also active on social media sharing insights and knowledge, not just with the North of England but the international community.
During his time at Evoluted, Chris has also dedicated non-billable time to being Evoluted's Happiness and Wellbeing Officer, where he helps the company promote positive wellbeing and work-life balance, by promoting our partnership with Sanctus.io, and other wellbeing tools available.
In addition, he has been running workshops and 1-2-1 training sessions with marketers about Paid Search Advertising as well as collaborating with other marketers and agencies outside of Evoluted.
Finally, Chris has been promoting the North as a hub of digital marketing by being a source of knowledge and news for the digital marketing community, via contributions to #PPCChat (Twitter community) and Marketing o'Clock (marketing podcast).
He has also promoted Evoluted and the north in his PPC Profile Spotlight and within an interview with Optmyzr
The majority of Chris's clients are based in the North and he strives to share his knowledge and help promote their businesses as much as possible.
Despite living in the West Midlands, Chris was born and raised in Scarborough, North Yorkshire and works in Sheffield every month.