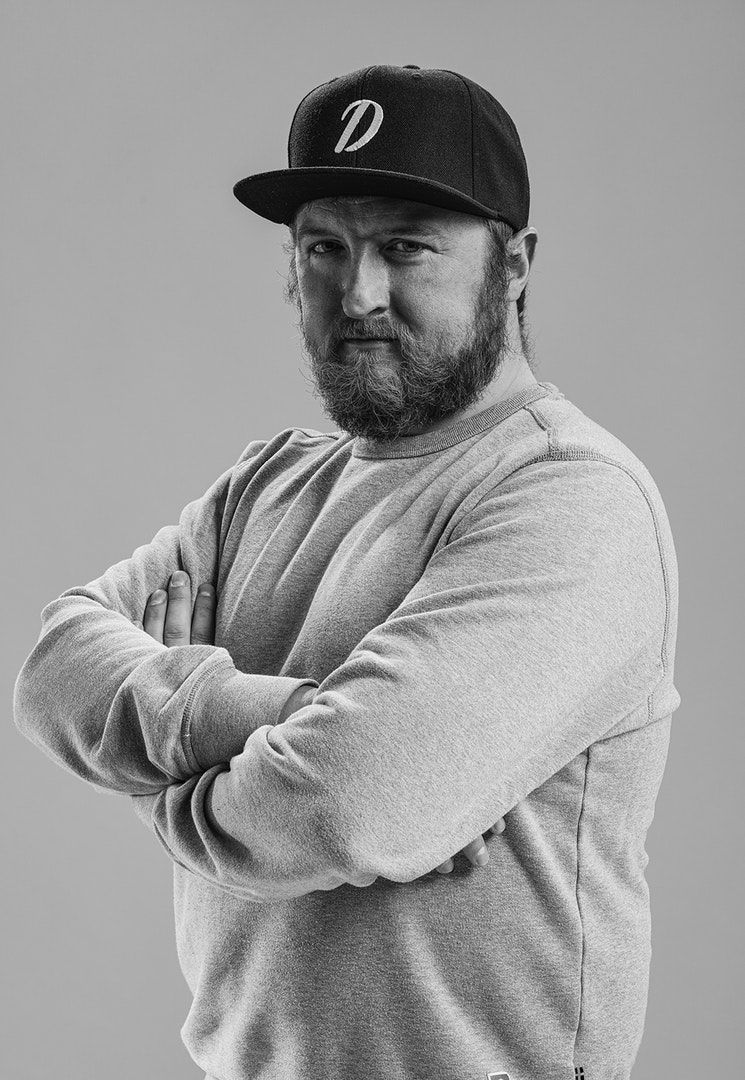 Chris Place
Creative Director
,
Don't Be Shy
Chris Place has been pushing B2B creative boundaries for 18 years and counting. And as bashful as he'd be to receive an accolade like this, recognition for his work - and his commitment to his workplace - are long overdue.
Starting at Stein IAS straight from university in 2004, Chris quickly rose through the ranks from Designer to Director to Head of Art. His natural flair for design, coupled with a deep understanding of industry, have seen him create some truly stand-out Creative for some of the biggest names in the North and beyond.
But where Chris has made an even bigger impact is since joining Don't be Shy. Establishing and growing a Creative team within a young agency, leading on our new creative concept, values and rebrand, joining the Board as key creative and technical steer, and continuously going the extra mile to make client brands and campaigns stand out.
From TalkTalk Business, to Northern Soul, to VVB, to wedding invitations for pals, to rebranding for Global Logic - part of Hitachi - there's nothing Chris can't add soul to. 'Business needs soul' is his mantra, and he's the secret weapon in Don't be Shy's mission to banish the bland from B2B. He often works seven days a week for Don't be Shy and on passion projects for small businesses around Manchester.
His most recent achievement is transforming a legacy public sector brand, Social Value Portal, with a creative concept that will set the company up to crack corporate. It's based on deep insight that he's turned into something visual and tangible.
The work he's doing to make brands contextually creative and engaging is second to none. And he does it all with a smile on his face, an arm around whoever needs it, and a few choice words when required.